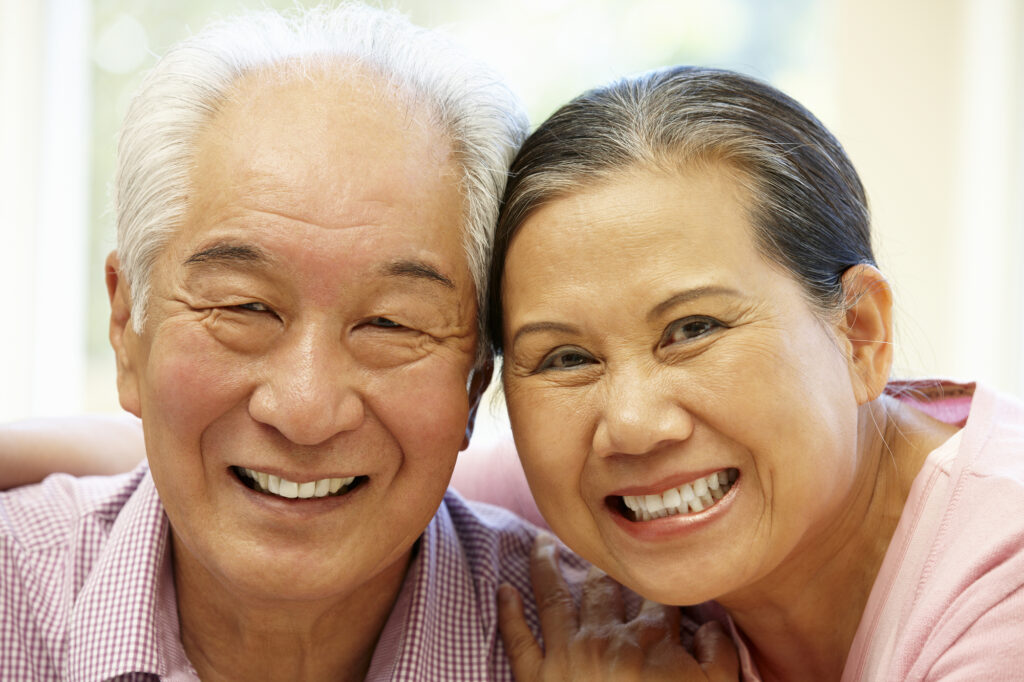 Paying for a home caregiver can get expensive, especially if you are paying out of pocket. A 2020 survey from Genworth Financial found the average cost for a home health aide was $4,576 a month. That is still only about half the cost of a private room in a nursing home though.
The good news is most people who need home health aides will never have to pay that much. In Pennsylvania, state Medicaid programs like Community HealthChoices often cover a home health aide for seniors who need care. The process for enrolling can be complicated, but we can help walk you through it.
Medicaid vs. Medicare: What Senior Homecare Does Each Cover?
If you need long-term care at home, your best (and maybe only) option is Medicaid.
Medicare will cover some in-home care. But that is only for people who are homebound and need skilled care, physical therapy, or ongoing occupational therapy. Often, these are people who have just left the hospital, or who have serious medical conditions.
Because Medicare only covers skilled care, it will not help people who need custodial care or struggle with activities of daily living (ADLs) like bathing, dressing, cleaning, cooking, or small errands. Medicare only covers custodial care if you also need other skilled care.
In other words, Medicare does not cover many of the everyday things that seniors struggle with the most.
Likewise, even if you are eligible, Medicare will only cover up to 8 hours a day and 28 hours each week. Any care beyond those limits will not be covered. That's one reason so many people rely on family caregivers or someone else they are paying under the table. Even in that case, people will typically deplete their savings until they qualify for Medicaid.
All these factors explain why Medicaid is the most common payment option. If you qualify, it will cover a home health aide to help you age in place. Of the $235 billion spent on long-term care and support in 2017, 57% came from Medicaid.
How Medicaid Handles Homecare
Getting coverage under Medicaid can be complicated and time-consuming.
You can make it simple by calling one of our homecare coordinators. Help is available in multiple languages. Our coordinators, along with an on-site social worker and registered nurse, will complete an evaluation and walk you through the whole process.
You can get help from us or go through the process on your own. Either way, the first step is to see if you or your loved one is eligible for reimbursements for homecare through the waiver program in Pennsylvania. The most common waiver program is Community HealthChoices (CHC).
CHC is a new state program that combined three former waiver programs: the aging waiver, the attendant care/act 150 waiver, and the independence waiver. It covers long-term services like senior homecare or transportation. The goal is to help seniors stay independent and, if possible, out of nursing homes.
Anyone is eligible for CHC if they are eligible for both Medicare (which is open to anyone over 65) and Medicaid, and need a nursing home level of care. Anyone who is eligible must enroll in CHC. To determine if you are eligible you will need to undergo a financial evaluation and a functional evaluation.
The Financial Evaluation: Medicaid and Income Limits
The financial evaluation is to see if you qualify for Medicaid. In order to qualify for Medicaid, a person must make less than the gross monthly income limit. In Pennsylvania, this monthly limit is 300% of the monthly federal Social Security benefit. For 2021, that was $2,382 gross a month. The state Medicaid office updates the limit each year to account for inflation.
In addition to the income limit, there is an asset limit as well. The asset limit for a single applicant is $8,000. While this limit seems low, many assets are not included under this limit, such as:
A primary home
Appliances and furniture
Personal items
Burial plots
A car or vehicle
There are ways to qualify for Medicaid if you are over the income or asset limit, but they can get complicated. Our homecare coordinators can help you navigate your options.
The rules are slightly different for married people who are applying for Medicaid. The income limit still applies, but a married person can set aside up to $3,259.50 of their income each month for their spouse. That money will no longer count towards the limit. The spouse can also keep up to $130,380 of the couple's countable assets. Both rules help make sure a spouse still has enough income to live on.
The Estate Recovery Program: Will They Take My House?
When it comes to paying for Medicaid, most people are worried about the Estate Recovery Program. This program lets the state bill your estate for any medical care you received while you were alive. The program only starts after you die.
For most people, the largest thing they will leave behind after they die is their house. So, they worry the state might come to take their home.
The good news is, the state absolutely cannot touch your home while you are alive. The bad news is, in some cases, they may be able to force a sale after you die. But, there are things you can do to prevent that. You can check out our full guide on the PA Estate Recovery Program to find out more.
The Functional Evaluation: A Nursing Home Level of Care
As part of CHC, an applicant must complete a physical exam that confirms they need long-term services and support (LTSS). Basically LTSS covers help with daily tasks and routine activities. The physical exam confirms that an applicant has an illness, injury, disability, or medical condition and needs a nursing home level of care. That care would include services beyond simple room and board, such as help with the ADLs described above.
As part of that exam, a physician must also complete a referral form for the state.
After the examination by your physician, you will get an in-home visit from your local Area Agency on Aging (AAA) as well. During the visit, someone from the AAA will evaluate your needs and abilities to see if you qualify for CHC depending on the level of care you need.
Based on this functional evaluation, the state determines how many hours of care you need. The state will then pay for those hours of care through Medicaid. If you qualify, CHC would also cover adult day care services.
The Process Takes Time: Start Early
It's important to keep in mind that the state has a long backlog of requests. As a result, this process can take three months, and potentially much longer. By the time they are approved, a person can go from needing a few hours of help during the week to requiring almost round-the-clock care.
By starting now, you can have a care plan in place for when you really need one. It's much simpler and faster to get approval for more care hours later on than it is to get approval for care in the first place. So don't wait too long to apply.
You Can Afford Quality Homecare
If you or a loved one needs consistent care, a nursing home is not your only option. Most people prefer to age in place, and quality in-home senior care can help you do that. Medicaid has programs in place specifically to help seniors stay at home and afford a home health aide.
Our homecare coordinators can help you navigate the process. Then we can match you with a home health aide that fits your language and culture, and that Medicaid will pay for.