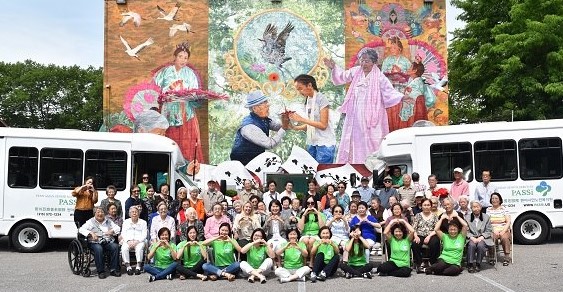 Home Health Aide (Part-time & Full-time)
Position Summary:  The home health aide (HHA) is a non-professional employee trained to provide personal care and related homemaking services to enable the client to achieve and/or maintain optimal independence with ADL (activities of daily living). Under supervision and in accordance with PASSi policies, provides care following the client's care plan.
Enables clients to stay in their homes by monitoring and recording patient condition, providing support and personal services, and teaching families.
Provides personal care, including oral hygiene, skin, hair and nail care, and shaving male clients.
Assists with positioning clients to maintain proper body alignment and skin integrity.
 Assists client with medications which are ordi­narily self administered.
 Helps patients care for themselves by teaching use of cane or walker, special utensils to eat, special techniques and equipment for personal hygiene.
Takes and records blood pressure, temperature, pulse and respiration if required in care plan.
Assists client to achieve maximum self­-reliance through relearning and modifying activities of daily living.
Plans, shops for, and prepares nutritious meals, including special diets when required.
Helps with general light housekeeping.
Promotes mental alertness of client through conver­sation and purposeful activity.
Promptly reports changes in the client's condition, behavior or appearance to the Supervising Nurse.
Completes appropriate records on a daily basis in accordance with Agency policy and procedure
Attends in-service programs as sched­uled.
Bilingual in Korean/English a plus!
Ability to follow oral and written instructions.
Ability to complete simple reports.
Ability to maintain confidentiality of client information.
Ability to demonstrate tact and good judgment in working with those who are ill and their family/significant others.
Ability to use good mechanics to meet physical job demands.
Employment contingent upon criminal background check free of prohibitive offenses.
Must be legally available for work in the United States
High school diploma or GED preferred.
Valid driver's license preferred.
 
To submit your resume and cover letter for this position, click the Apply Now button below.
Nondiscrimination Statement
Penn Asian Senior Services (PASSi) and all of its affiliated services and organizations does not and shall not discriminate on the basis of race, color, religion (creed), gender, gender expression, age, disability, marital status, sexual orientation, or military status, in any of its activities or operations. These activities include, but are not limited to, hiring and firing staff, selection of volunteers and vendors, and provision of services. We are committed to providing an inclusive and welcoming environment for all members of our staff, clients, volunteers, subcontractors, vendors, and clients.
Penn Asian Senior Services is an Equal Opportunity Employer